Watch the Truth and Reconciliation Commission hearings live on their Live Stream channel below. More videos can be found in their library by date.
In
this YOUTUBE video
, Chief Wilton Littlechild, Commissioner of the Truth and Reconciliation Commission of Canada, discusses what truth means to him, as part of ICTJ's 2013 campaign for the International Day for the Right to the Truth.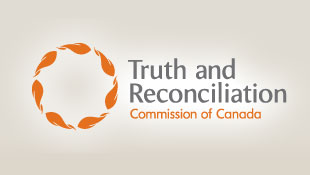 The link below directs you to podcasts from INDIAN RESIDENTIAL SCHOOLS, TRUTH AND RECONCILIATION (2010-11 seminar series).
Visit artslink.ca to see works from Beverly Hungry Wolf (Writer), Billy Joe Green (Blues Guitar Singer), G. Ray McCallum (Visual Artist/Musician), Lawrence 'Teddy Boy' Houle (Old Time Fiddler), Linda Young (Visual Artist), Louis Ogemah (Visual Artist), Lyndon Tootoosis (Stone Carver), Marcia Chickeness (Traditional Visual Artist), Sally Milne (Traditional Visual Artist), William (Bill) Quinn (Visual Artist)
Visit www.garnetsjourney.com where you can watch about thirty videos in which Garnet tells you stories from his life, in his own voice.The main biography, "Garnet, Full Circle," is 21-minutes long. All the other videos are between one and eight minutes long. In them, you can get to know Garnet — as an Aboriginal man, as a residential school survivor, and as a community leader.The videos each fall into one of six chapters, or themes, from Garnet's life. You can see them by going to the "Chapters/Videos" link. We will be adding segments from time to time, so be sure to check back regularly. Each video has a paragraph providing background and context.
This website is about reconciliation between Aboriginal and non-Aboriginal Canadians, in the aftermath of our shared history of the Indian Residential School experience. Take 21 minutes to get to know Garnet in this film, and then explore the rest of the website at your own pace.
 "Native vet told things 'as they were. From residential school student to government adviser."
Ottawa Citizen 
Click

HERE

to read "A Mixed Blessing: Stories by Intergenerational Residential School Survivors" 

Written by Martha Maiingan. Date: April 2012.
"Sihkos' Story: Residential school remembrances of a little brown 'white' girl". Click the following links to read parts I, II and III of Jane Glennon's story published by MEDIA INDIGENA.